About us
Since its foundation in 1974, Kugler Publications prides itself on being a small but creative and efficient global niche player in the field of medical publishing. With traditional strongholds in Ophthalmology and Otorhinolaryngology, Kugler Publications has built a solid reputation, not only for the quality of its books and journals but also for the international congresses it used to organize on special topics in Laser Surgery Ophthalmology. Furthermore, Kugler Publications has years of experience in producing program and abstract books for congress organizers. Ensuring a high quality publication for both the contents as the appearance produced in a timely and cost efficient manner.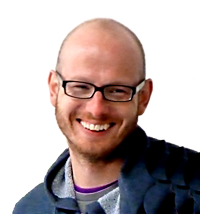 The titles published by Kugler Publications, bringing together the world's foremost authorities and providing an optimal medium for the transfer of intellectual ideas, are generally acknowledged as being state-of-the-art. Our mission is to produce peer quality publications in the field of Ophthalmology, Otorhinolaryngology, and related fields for an international audience. By doing so we aim to facilitate effective and efficient communication between scientists all over the world.
Simon Bakker, Managing Director.
Join me at Linked In.