Kugler Publications
Since its foundation in 1974, Kugler Publications prides itself on being a small but creative and efficient global niche player in the field of medical publishing. With traditional strongholds in Ophthalmology and Otorhinolaryngology, Kugler Publications has built a solid reputation, not only for the quality of its books and journals but also for the international congresses it used to organize on special topics in Laser Surgery Ophthalmology. Furthermore, Kugler Publications has years of experience in producing program and abstract books for congress organizers. Ensuring a high quality publication for both the contents as the appearance produced in a timely and cost efficient manner.
The titles published by Kugler Publications, bringing together the world's foremost authorities and providing an optimal medium for the transfer of intellectual ideas, are generally acknowledged as being state-of-the-art. Our mission is to produce peer quality publications in the field of Ophthalmology, Otorhinolaryngology, and related fields for an international audience. By doing so we aim to facilitate effective and efficient communication between scientists all over the world.
We offer our publication services to organizers of meetings throughout the world for the publication of proceedings, program and/or abstract books, as well as to individual scientists. We are always interested in hearing about plans for the publication of new books and journals from editors or authors with whom we already cooperate, as well as from those with whom we have not yet had the pleasure of working. So if you have an idea please send us information by e-mail or contact us directly at meetings.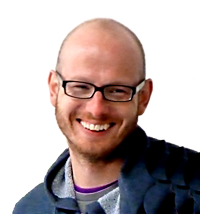 Even today the spirit of the founder of the company, Simon Kugler (1926-1992), is still very much present. The past managing director, Peter Bakker, had the pleasure of working with him since the founding of the company. First as an advisor, and later on as a publisher. The current managing director, Simon Bakker, still vividly remembers working at Kugler Publications during school holidays.
We aim to keep his warm personal touch, and his way of doing business based on trust, friendship and long lasting relations incorporated into our everyday company culture.
Kugler Publications is an imprint of SPB Academic Publishing as of 1997.
SPB Academic Publishing
SPB Academic Publishing bv was founded in 1986 by Simon Peter Bakker (at the time already working with Simon Kugler at Kugler Publications), with publications encompassing the natural/life sciences. In 1995 SPB was acquired by the Dutch company Royal Vermande in 1995. In 1997, Royal Vermande sold the (complete) stock of all titles to Backhuys Publishers. However, one year later Simon Peter Bakker was able to re-acquire the 'empty' company and the imprint Kugler Publications.
Here, at SPB Academic Publishing we believe that, although we are a small company, we can play an important role in scientific publishing: we outshine larger companies in efficiency and flexibility, produce at lower prices, and can undertake projects that are too small for other, larger publishers. We aim at quality, prompted by its respect for the scientists who write and read.